Pistol Case
Engraved Wooden Cases
The cases are old, used and dusty. You can see the engraved artwork better here.
Hinges are recessed leaving smooth flat surface all around.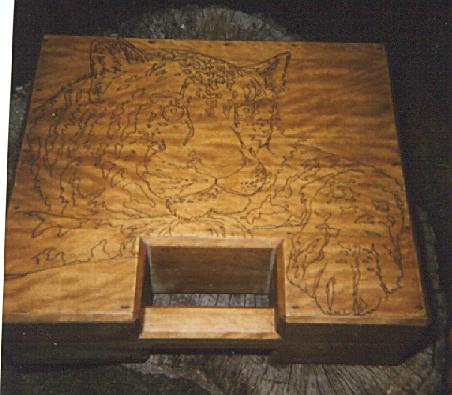 Edges are all beveled, no sharp corners, not one nail in the whole case.
Inside view.
Most gun cases, I wouldn't park a truck on, but this case is different.

Return to Woodshop