Rigid Roll Top
Treasure Chest Toybox
This has to be the most clever toybox design. It's all my own innovation. No heavy lid or hinges here. It has a roll top like lid. It is made of oak wood with my own custom cedar stain and urethane finish which gives it a sheen that is almost like irradescent or something. It is very pretty. All these photos were taken outside at the same time and settings. You can see how the color varies with the light direction.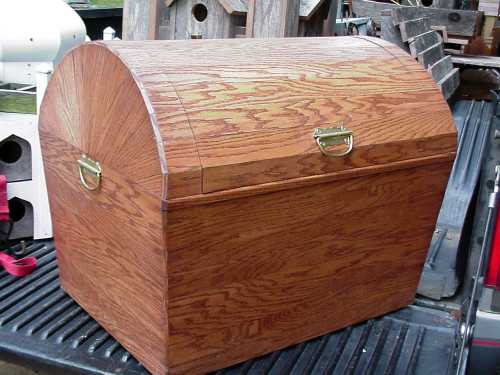 The top is designed on an arc so it can roll without being flexible like an ordinary roll top. You can see the substantial white pine inner framework there which is what makes my work lighter and stronger than ordinary.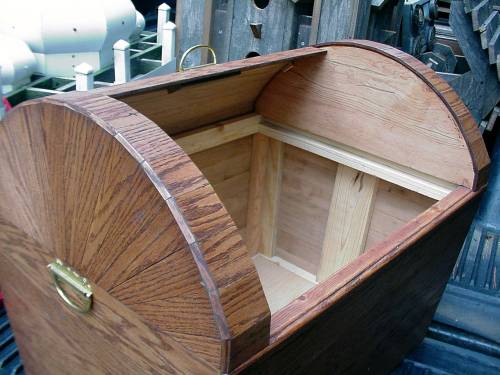 It only needs an inch or so of space behind it to open. The red things on the side of the lid are composite laminate runners for smooth friction free slide action. They can only be seen from the back side when it's open like this.
All sides are sloped inward like a traditional treasure chest. The end planks are fashioned in a starburst pattern that makes you say WOW.
This is the only one like this in existence. It isn't for sale. To have one made would be expensive because it is way more difficult and precise than any other wood project I know of.

Return to Woodshop